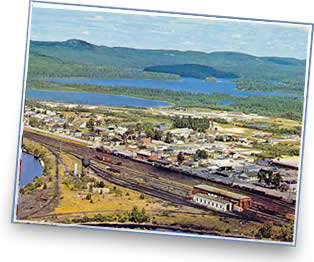 Office of Economic Development
White River's Economic Development team works to attract new businesses to our community and encourage the retention and expansion of existing businesses within our community.
If you are interested in setting up a new business or exploring investment opportunties, we will work closely with you to assist you with:
Business plan preparation;
Communication and marketing;
Grant and loan applications;
Research/feasibility studies;
Economic/social research; and
Project implementation.
Strategic Plan
Our Economic Development team worked with Problem Solution Resolution Partners on a 5-Year Strategic Plan to help make White River a more vibrant and active community.
By identifying the strategic priorities that matter most to the community, the plan will help council to determine how resources will be invested and eventually improve the quality of life for citizens in our community.
For a printable Strategic Plan click here.
Housing Study

A Housing Need and Demand Study was conducted to understand the housing status in White River. ARC Mananagement Services and Harriman & Associates carried out the study and completed in March of 2017.
To view the presentation of the findings clike here.

To view the Housing and Demand Study Report click here.
Real Estate
White River's economic development team members can provide you with information on available sites and buildings, vacant indusrial and commercial developments, office and retail space, as well as vacant land situated in the community. Or should you have a property in White River and would like to advertise it on the White River website please fill-out and return the White River Property Listing Form. It will take up to two business days to process property forms.
For a printable housing list click here.
For general space inquiries, please contact Tina Forsyth, CAO, 807-822-2450, ext.206.
We are located at:
610 Elgin St.
White River, ON P0M 3G0
Phone Number: 807-822-2859
Fax Number: 807-822-1228