Mayor, Council and Staff of the Township of White River are working hard to limit the spread of the COVID-19 virus. We continue to monitor government and health agency directives as they are changing daily. The health and well-being of our residents is of utmost importance to us, especially our vulnerable population. Please contact (by telephone) the municipal office at 807-822-2450 or by email to cao@whiteriver.ca if you have any questions or require any assistance. For the most up to date information and updates with respect to the ongoing pandemic, please visit our Municipal Facebook page at www.facebook.com/townshipofwhiteriver/ .
---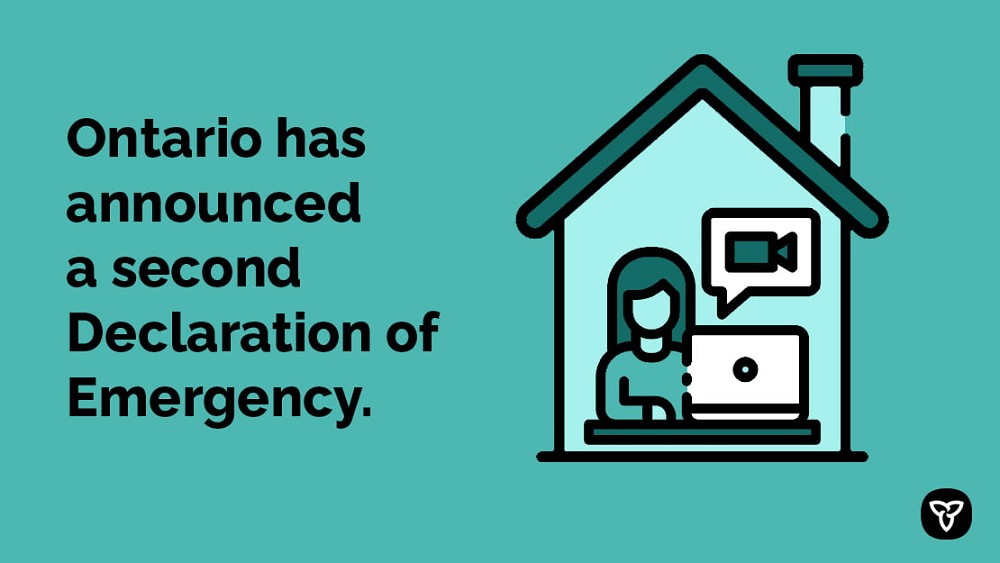 ---
You are allowed to leave home in order to:
– Go to school or work
– Provide child care, training or educational services
– Pick up groceries, personal care items, medications, cleaning and maintenance items
– Pick up curbside service
– Attend medical appointments and other business appointments
– Visit a bank or cheque-cashing service
– Access government and social services, mental health and addictions supports
– Deliver goods and supplies to people who require assistance, live in congregate care settings who need care and to accompany those who need assistance leaving their homes
– Bring a child to their parent or guardian
– Bring someone in the same home to an approved place under the order
– Help yourself or others who are experiencing domestic violence, living in unsafe conditions or those in need of emergency assistance
– Do exercise or exercise an animal
– Attend a place related to the "administration of justice"
– Exercise a Section 35 Indigenous or treaty right
– Travel to an airport or transit station for a purpose of going somewhere outside of Ontario
– Attend a wedding, funeral or religious service as approved under existing provincial orders
– Visit a household if the person visiting lives alone
– Buy or obtain animal food or supplies or receive veterinary services.
PROTECT YOURSELF AND HELP US PROTECT THE OUR VULNERABLE POPULATION
Here are some tips gathered from governments and health organizations:
STAY HOME except for essential reasons, some of which are noted above.
Employers whose businesses are currently open will need to ensure their employees work remotely, where possible.
Outdoor organized public gatherings and social gatherings are restricted to a limit of 5 people with limited exceptions.
Close contacts should only be those individuals who live in your home.
Wash/sanitize your hands often.
Don't touch your face, so you do not spread germs that have gotten onto your hands.
Wear a mask in any public space or, as well, outdoors where social distancing is a challenge.
Avoid crowds in public areas.
Maintain a distance of 6 feet from anyone who does not reside in your household.
Avoid all non-essential travel.
If you have traveled outside the country or have been in contact with someone who has traveled outside the country, you must self-isolate for 14 days.
Seniors, people of poor health and those with pre-existing conditions should STAY HOME except for essential reasons..
If you are sick STAY HOME
If you have flu like symptoms including coughing, fever or shortness of breath STAY HOME and call the Northern Neighbours Nurse Practitioner Led Clinic at 807-822-2320 or Telehealth at 1-866-797-000 to discuss your symptoms. You can also use the Government of Ontario's Online Self-Assessment Tool.
---
SERVICE ONTARIO
The Service Ontario Office also offers a wide range of online services at www.serviceontario.ca
Here are just a few of the services offered together with the links for same:
If you have an urgent matter that cannot be dealt with online, please contact the Township of White River at 807-822-2450.
---
Here are some online resources:
www.algomapublichealth.com
www.ontario.ca/page/2019-novel-coronavirus
https://www.canada.ca/en/public-health/services/diseases/coronavirus-disease-covid-19.html

*If you cannot access these sites, please contact the township at 807-822-2450 for printed versions.