White River
Student Learning Liason: Marie Fortier
Email: whiteriver@contactnorth.ca
visit https://contactnorth.ca/ to view totality of courses available.
Support
For assistance please contact:
Student Support Hotline: 1-888-850-4628
Email: support@contactnorth.ca
Additional support available through:
Colleen Leduc
1-855-375-2790
The Learning Hub's Online Course Offerings for June 2020
Fresh NEW Live Classes in June!

A friendly hello from the LearningHUB. We hope you are well and have settled into working remotely.

We want to let you know the LearningHUB will continue to support learners over the summer months. Have a learner that would benefit from a blended learning experience? Click here for our referral form.

Back by popular demand...

We are offering some fresh NEW Live classes in June!
Introduction to Microsoft Word, Excel and Powerpoint with practice assignments *
Introduction to Google Apps
Canadian Jeopardy *
Managing through COVID-19
Intro to Graphic Design using Canva
Using Canva to market your small business
Preparing for an Interview, How to Write Resume and Cover Letter
Limited spaces for this class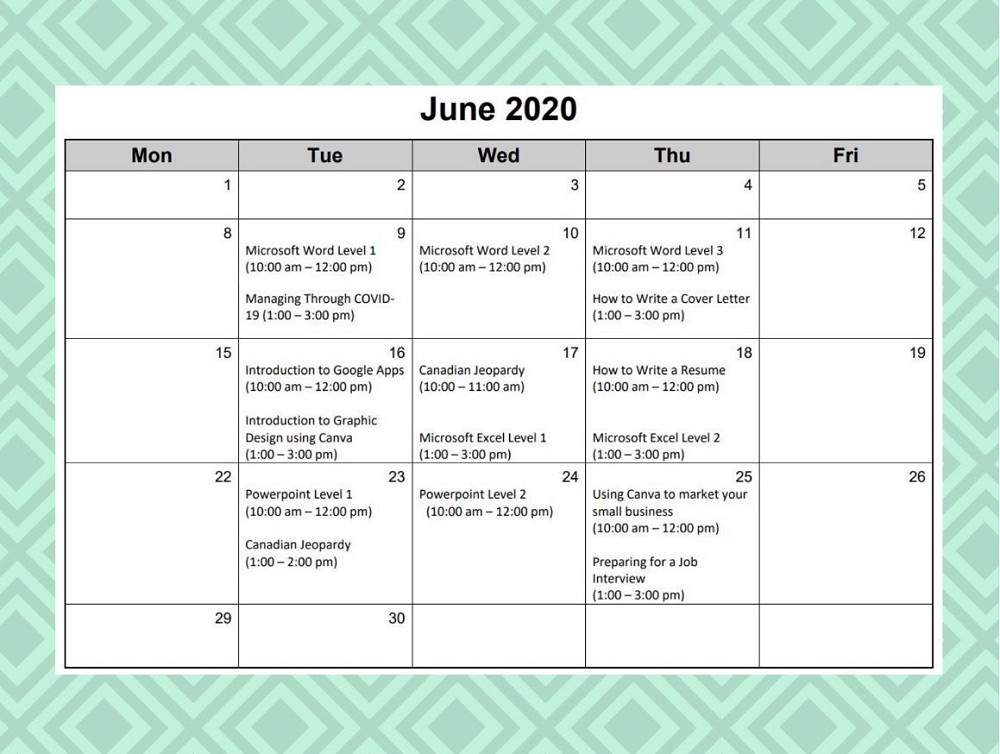 Click here for more information or to register.
Take care and enjoy the sun!
The LearningHUB