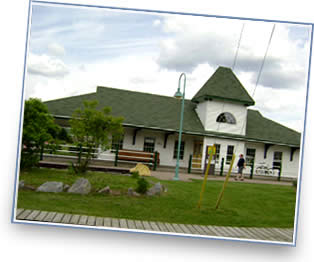 White River provides dependable and highly accessible Municipal Services to our community and its valued residents. We ensure optimum maintenance and management of our services to benefit the community as a whole.
White River's Municipal Services include:
Quality Municipal Services for Our Residents
Municipal Service

Description/Information

The Environmental Services Department manages our municipal water, sewage and lagoon, and municipal storm sewer system.

Click for a copy of White River Drinking Water Sytem Financial Plan

The Public Works Department is responsible for maintaining municipal roads.

The White River Recreation centre consists of an ice rink and curling surface with 3 sheets of ice.

The Tourism and Special Events Department organizes and hosts numerous community events throughout the year. For information on upcoming community events please contact:

Special Events/Tourism Coordinator

102 Durham St.
P.O. Box 307
White River, ON P0M 3G0

Phone #: 807-822-2450 ext. 200
Fax #: 807-822-2719
Email: winniethepooh@whiteriver.ca

The Office of Economic Development is ready to assist you when evaluating your next business or residential decision. The Office of Economic Development can assist you with business plan preparation, grant and loan applications, research/feasibility studies, economic/social research, and project implementation.

Office of Economic Development


Tom Farquhar, wredc@whiteriver.ca

610 Elgin St.
White River, ON
P0M 3G0

Phone #: 807-822-2459
Fax #:807-822-1228

Rick Greenwood - Chief
Dave Poliquin - Deputy Chief
- Fire Prevention Officer


The White River Fire Department consists of 22 volunteer firefighters.


Mission Statement:

Through professionalism, dedication, integrity, and training the White River Fire Department works to safeguard the lives and property and to enhance the quality of life of the people in and around White River. This will be accomplished by providing a vast range of emergency services, strong public relations, and fire safety education. We also endeavor to protect and preserve the health of our membership and return our personnel safely to their families.

The White River Public Library has hundreds of titles to read, computers with Internet access, printing and photocopying services, computer courses, and plenty of activities for the kids. Click here for more information.

For further information regarding building inspector and building permits please contact the Township Office at 807-822-2450.

White River maintains a landfill site and garbage collection services. Garbage pickup is on Wednesdays. All garbage must be by the curbside by 8:00 am. For landfill site information, please view our Waste Management page.